It has been widely known for a long time that "sesame is a beneficial food to people's health". However, we do not fully know about the effectiveness of sesame and the details of its benefits. sp First of all, a half of the sesame element is oil and fat content. The oil and fat content are plant-derived oil, which contain essential amino acids. It is said that essential amino acids, sesame lignan and vitamin E, all of which are contained in balanced amounts in sesame, are spread inside the body and contains antioxidants. This antioxidative effectiveness is being focused on especially in sesame nutrition. sp Moreover, sesame seed contains high fiber and an especially extreme, high calcium content. 100g of sesame contains about 1,200 mg of calcium, which is double the amount of calcium required for adult to consume daily. Based on this calculation, a portion of SHABU-TEI's sesame dipping sauce contains about 200mg calcium.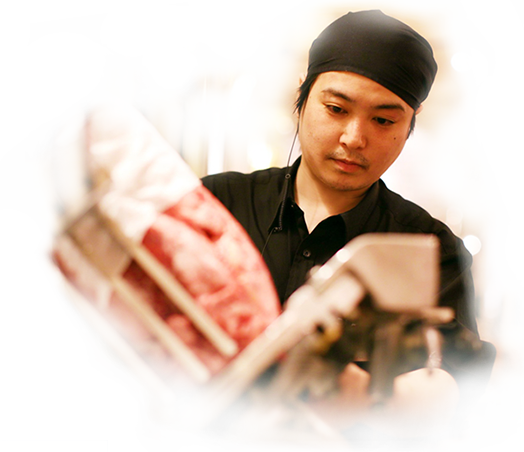 As sesame is highly beneficial to out health, you may think to use sesame for home cooking, to take in the benefits. However, its outer part is very hard, and therefore, not easy to digest. Most of the nutrition actually drains from the body. Nevertheless, the sesame in our dipping sauce is kneaded by a stone mill for hours until it becomes liquid form, so that it can effectively be digested and the nutrition absorbed. sp Other brand's products contain high nutrition but also preservatives and artificial coloring, in order to last for a long time. You may consume these contaminations while eating, so you are not able to eat it so often. Considering this point, we, at SHABU-TEI, offer freshly hand made sesame-dipping sauce. The process of producing our sesame-dipping sauce is not manufactured. You will receive a fresh product that was produced the day before being dispatched. This process allows us to preserve the freshness, without using preservatives. Moreover the soy sauce, which is the raw material we use, is of the highest quality. You could enjoy it every day, as it is harmless.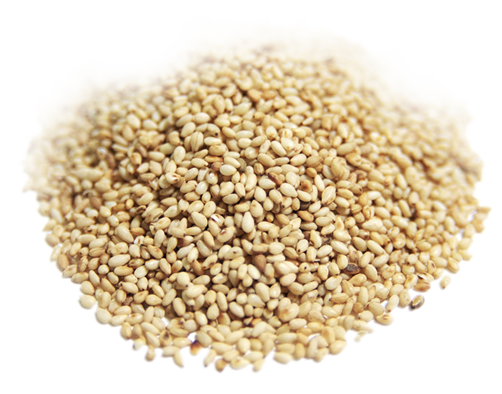 Our greatest pride in our sesame dipping sauce is the taste. Since SHABU-TEI has been established, the company president has consistently been involved in processes such as seasoning, tasting and adjusting the balance of flavor with his dedication. His dedication towards the SHABU-TEI, results in preserving the unique taste of our sesame-dipping sauce, which has been kept as a secret recipe. sp I, a restaurant branch manager, have a feeling far beyond respect and admiration for the company president's spirit toward SHABU-TEI, and for keeping our "secret recipe," through self-effort, for decades. The SHABU-TEI's taste, is impossible to be copied by anyone else. sp Our dedication to making own sesame dipping sauce with only the highest quality ingredients and seasonings, and our constant balancing, of the flavor (done by adding just the right amount of a tiny cooking spoon to tens of liter barrels of sauce), ensures a great taste. Our unlimited effort and dedication toward the product has sustained the consistent "real taste" which is the essence of SHABU-TEI.